Once the Initial Interview has been completed, we will be able to begin setting up your Compliance Plan.
Your Compliance Plan encompasses all of your filing requirements and due dates for all Compliance Points including your Federal, State, Local, and International filings to ensure that you are aware of what is required to be done during the year.
We will agree with you on whose responsibility it is to complete each of the required filings and will select Professional or Client next to each Compliance Point accordingly.
Once your Compliance Plan has been put together, you will start receiving email notifications well in advance to notify you when it has an upcoming due date.
Please note that your Compliance Plan will continually be updated as your Compliance needs change such as new filing requirements. The filings that are no longer needed will be removed.
This would enable you to keep track of all your compliances in one place and be able to hire professionals for all your compliance needs.
1. Select the applicable entity from the list of Entities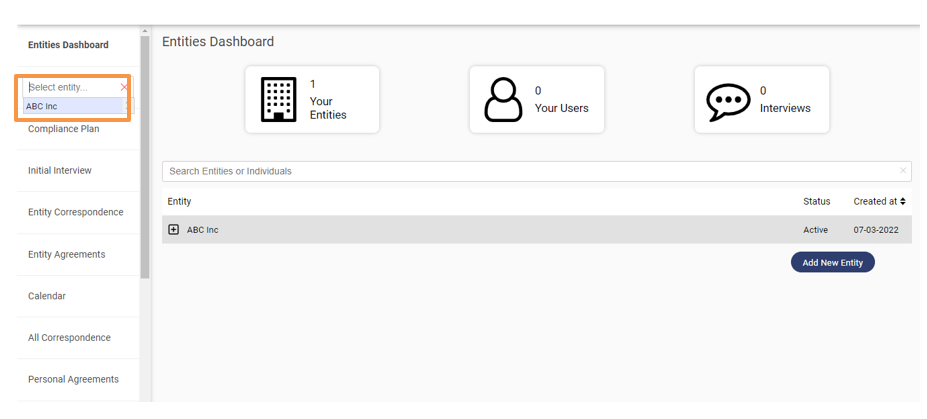 2. Navigate to Compliance Plan.
3. You will be able to view all the compliances applicable to your entity based on the Initial Interview questions.