1. Navigate to Entity Dashboard

2. Click on + to expand the selection of the applicable entity.

3. Click on Add Advisor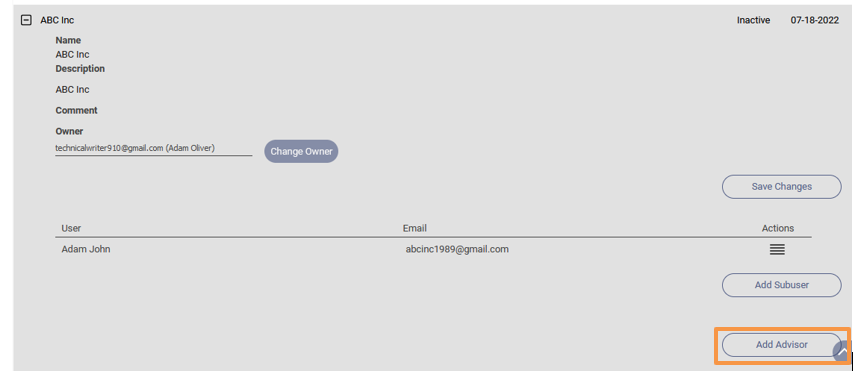 4. Enter the email address of the advisor registered with the iFindTaxPro website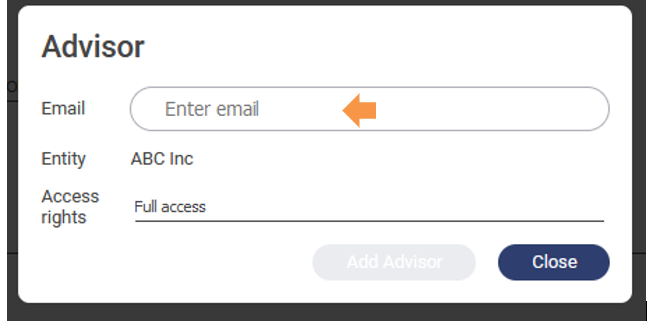 5. Click on Access Right Field to Provide Read Only or Full Access Right based on entity requirements.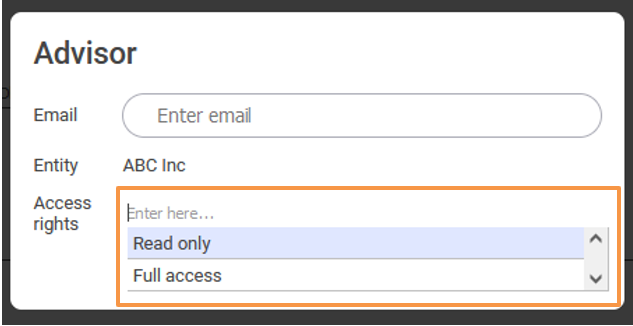 6. Proceed to Add Advisor