1. Click on Marketplace Projects 🡪 New Tab.
2. Expand the projects and it shows the Referred Professionals Name and details under the Project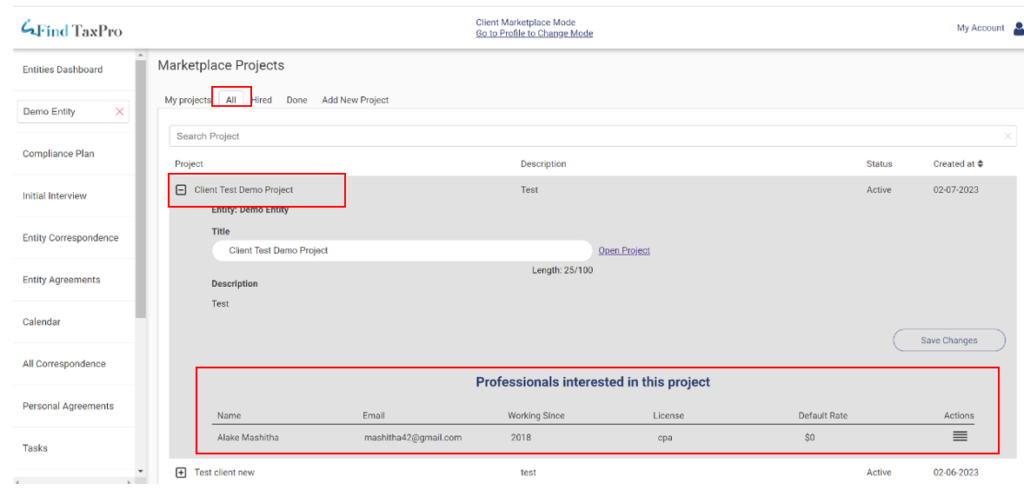 3. Click on "Hire Professional " and the Professional will get hired for the Project.

4. The Project will display under the "Hired " Tab for Client users.