1. Visit our website https://ifindtaxpro.com/
2. Click on "Post a Job"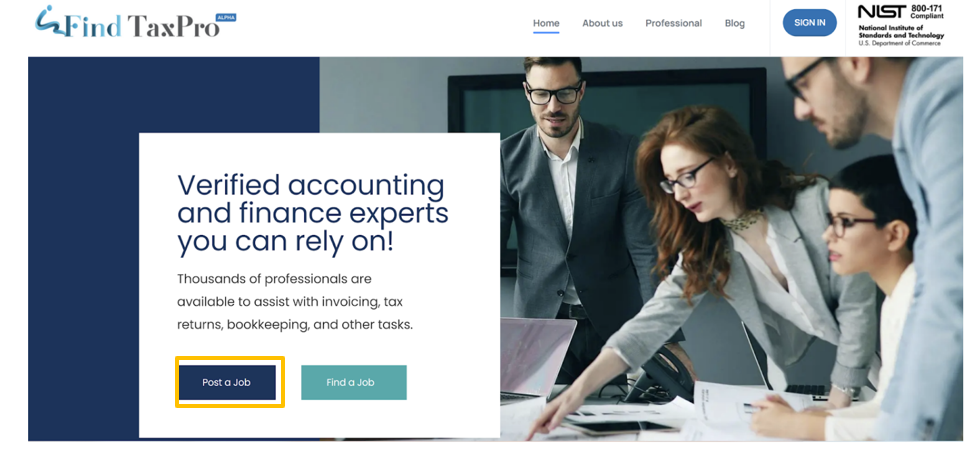 You will get navigated to the page below to fill out the details.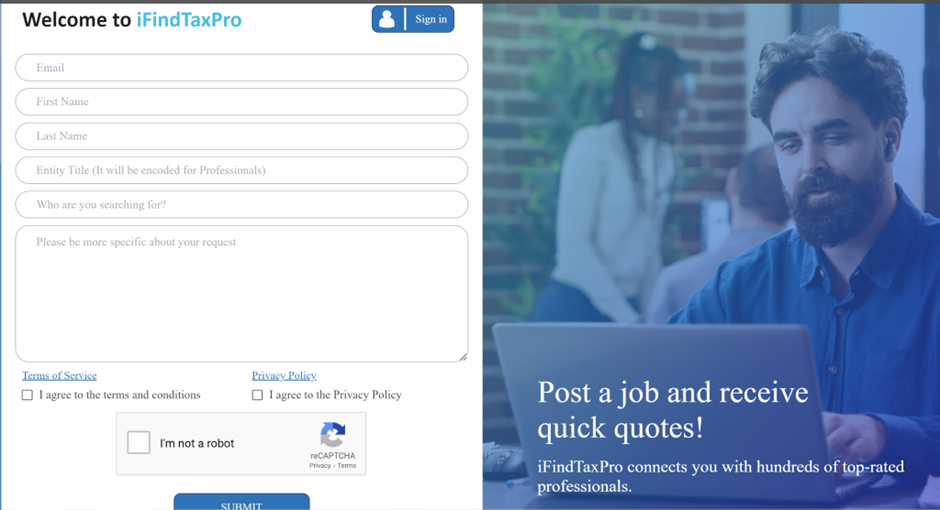 3. Enter your Email address
4. Enter First Name & Last Name
5. Enter Entity Title
6. Enter a concise description of essential elements describing the entity/Individual.
(Here an entity is an individual or a business concern that requires accounting and allied services)
7. Enter a brief description of the services to provide us with a clear understanding of your business needs.
8. End Users can access the Terms of Service and Privacy Policy of the website here.
9. After you have read, understood, and accepted our Terms and Conditions and Privacy policy, and verified the security CAPTCHA you can proceed to submit the details you have provided above.
10. As soon as you submit the details, we will create an account for you. Our automated system will send you an account confirmation email and a password reset email

Navigate to your registered email inbox for the Account Confirmation and Password Reset Email.
11. To activate your account, click on the link provided in the email. You will be redirected automatically to our website for account activation
12. You can set your desired password using the Password Reset Email in your inbox.
Click on the link provided in the email to set the desired password of your choice.
13. You will be redirected to our website to create a new password for your account.
(Please note: Password should contain a minimum of 8 characters including upper- and lower-case letters, numbers, and special characters)
14. Proceed to "Update Password"