Once the Initial Interview has been completed, Professionals will be able to begin setting up Compliance Plan.
Compliance Plan encompasses all of the client's filing requirements and due dates for all Compliance Points including Federal, State, Local, and international filings to ensure that professionals and clients are aware of what is required to be done during the year.
Professionals will agree with the client on whose responsibility it is to complete each of the required filings and will select Professional or Client next to each Compliance Point accordingly.
Once Compliance Plan has been put together, the client and professional will start receiving email notifications well in advance to notify you when it has an upcoming due date.
Please note that Compliance Plan needs to be continually updated as the client's compliance needs change such as new filing requirements. The filings that are no longer needed will be removed.
How to set up Compliance Plan for a client using pre-filled forms
Select the applicable entity from the list of Entities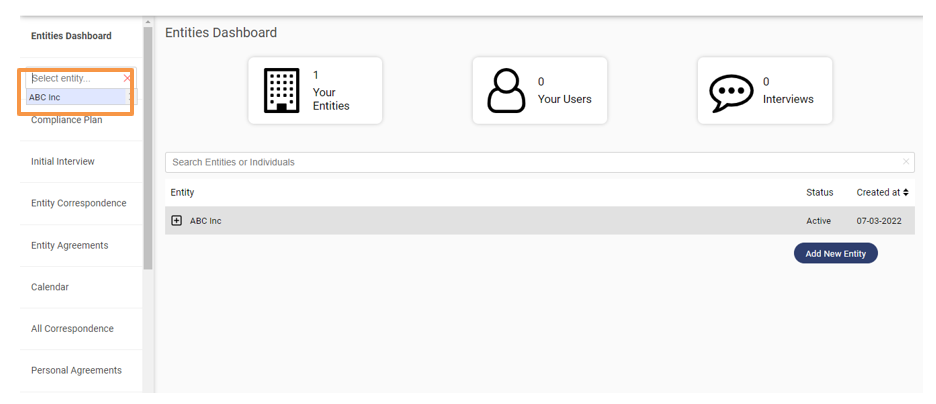 2. Navigate to Compliance Plan.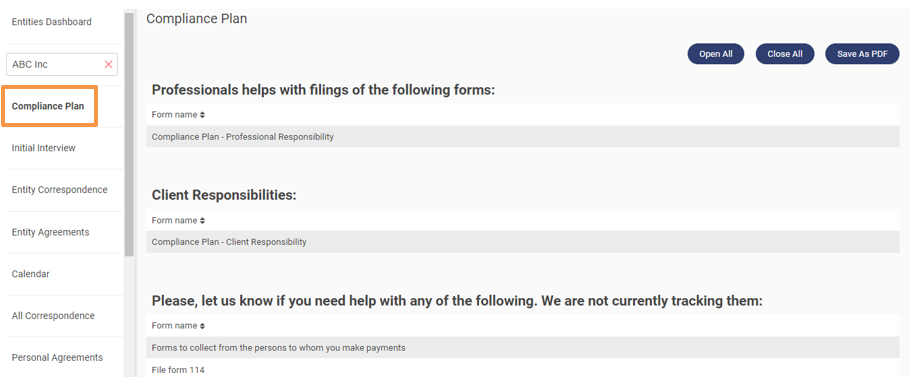 3. We have compiled the most frequently used compliance forms for your convenience.
Based on each compliance requirement, the professional can assign responsibility for each compliance plan to the Client or Professional.
How to assign compliance responsibility?
Click on any pre-filled compliance plans.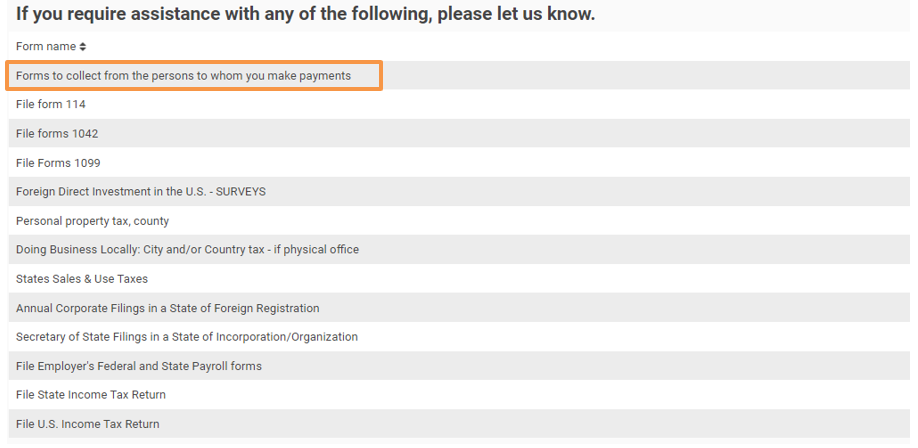 2. If a Professional feels that the Compliance Title & Description needs to be customized according to his/her preference can do so by editing the Text Fields provided.
3. Click on Due – Date to change the Default Date

4. Assign compliance responsibility to Client/Professional
5. Proceed to Save the Plan
6. Once the plan is successfully saved
How to create a custom compliance plan?
Select the applicable entity from the list of Entities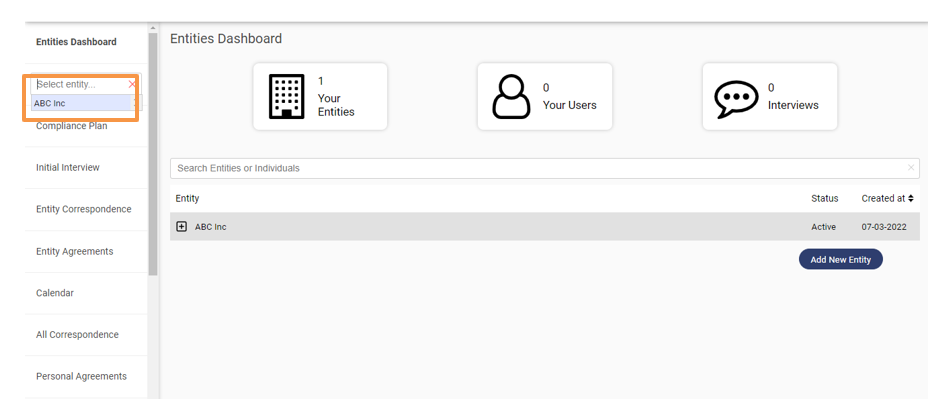 2. Navigate to Compliance Plan.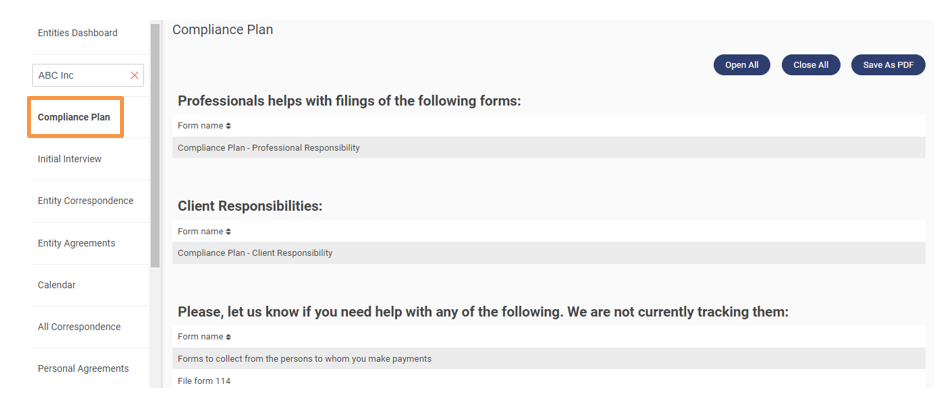 3. Scroll down to the end of the page and click on "Add One More"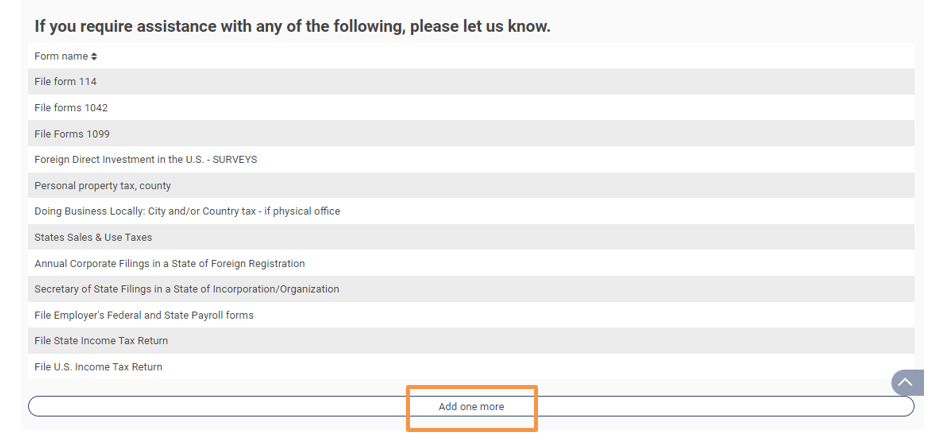 4. Proceed to edit the Title and Description of the new custom compliance plan

5. Click on Due – Date to change the Default Date

6. Assign compliance responsibility to Client/Professional
7. Proceed to Save Plan