Circle members who are verified professionals we call "Referred Professionals".
Login from "Professional Login" or Click on the link received in the email " Project Posted to the Circle" Email. It will get navigated to "iFindTaxPro" Login and enter the username and password to Login.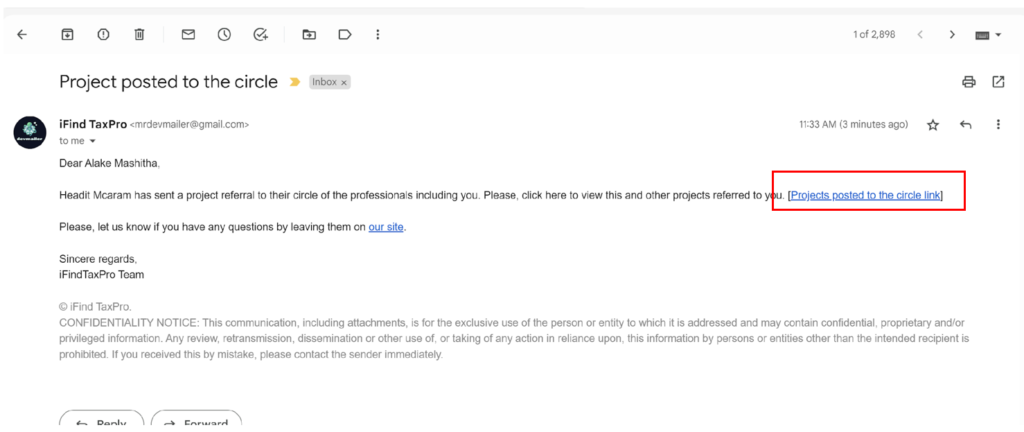 3. You will get navigated to the "marketplace Projects" 🡪 "Referred To Me" Tab.
4. The "Referred To Me" Tab will have the list of Projects to which the professionals have been Referred.
5. We can see that the "Client Test Demo Project" is listed under the "Referred To Me" Tab.
6. Expand the Project and Referred Professional has the option to show an "Interest or Not Interest" on the project.
7. Click on "Interested" and this project will get moved to the "Interested" tab from the "Referred to Me" tab.

8. When a Referred Professional Shows an interest in the project. The client will receive an email.