Email Strings refers to email threads containing all the emails of single-subject/conversation.
In case of any queries or concerns, Professional users can reach out to our Support Team for a quick resolution.
Navigate to "My Accounts"
2. Navigate to "User Profile"

3. Navigate to the end of the page to view the user messages.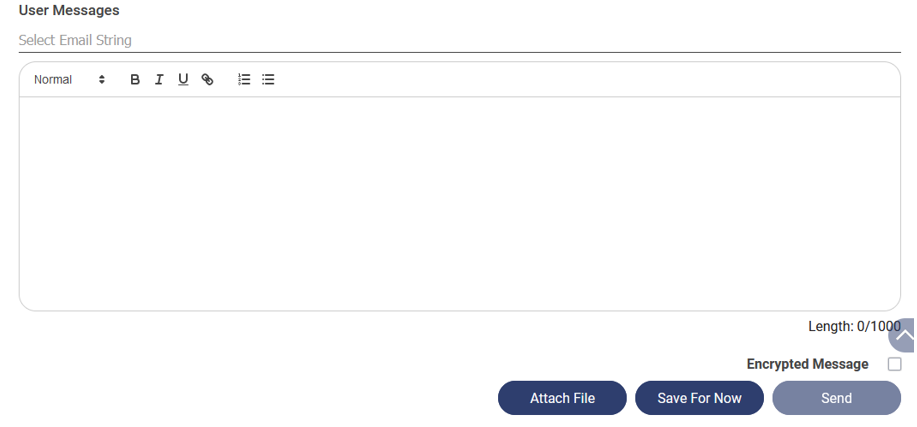 4. To start a new email string select "Start New Email String" from the drop-down list
5. Users may use the text processing tools embedded within the text box to manage the message style according to the user needs
6. Proceed to Attach any necessary files in support of your needs
(Navigate to a particular folder on your desktop to attach the required files)
7. Save For Now: The user may save the message in the draft so that message can be sent afterwards
8. To send a particular message to IfindTaxPro Team. Click on the "Send Button".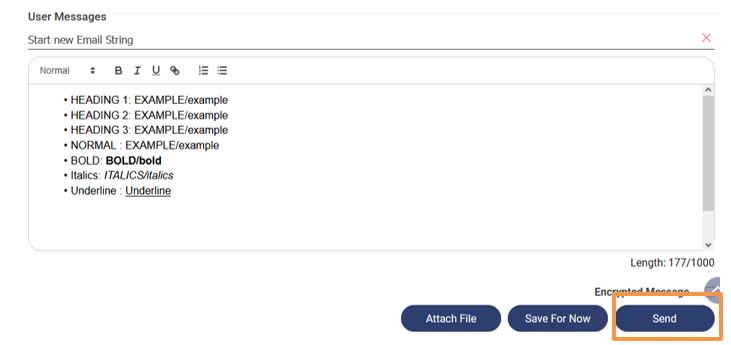 9. After the message has been sent or saved string as a draft, a string (thread) will be automatically generated and the user will be able to continue the conversation concerning the particular string (thread).
Users can view the email strings in "Previous User Messages
Search Messages: Sorts messages according to the Search Criteria