1. Go to https://ifindtaxpro.com/ and click on Find a Job for Professionals to check clients posted projects and get hired by Clients: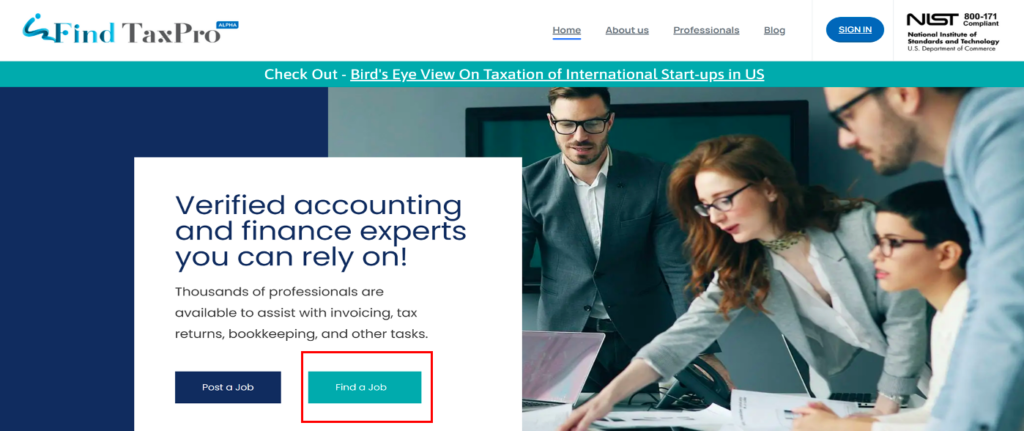 2. The user gets navigated to Professional Sign-up page.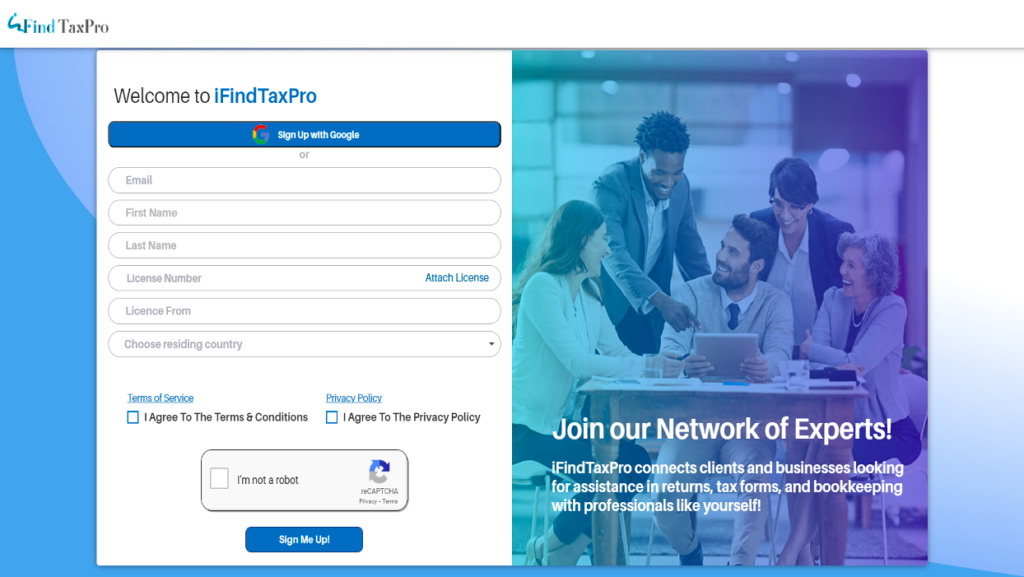 3. Fill in the details, click "Agree to Terms of Service" and "Privacy Policy," and then click "Sign Me Up."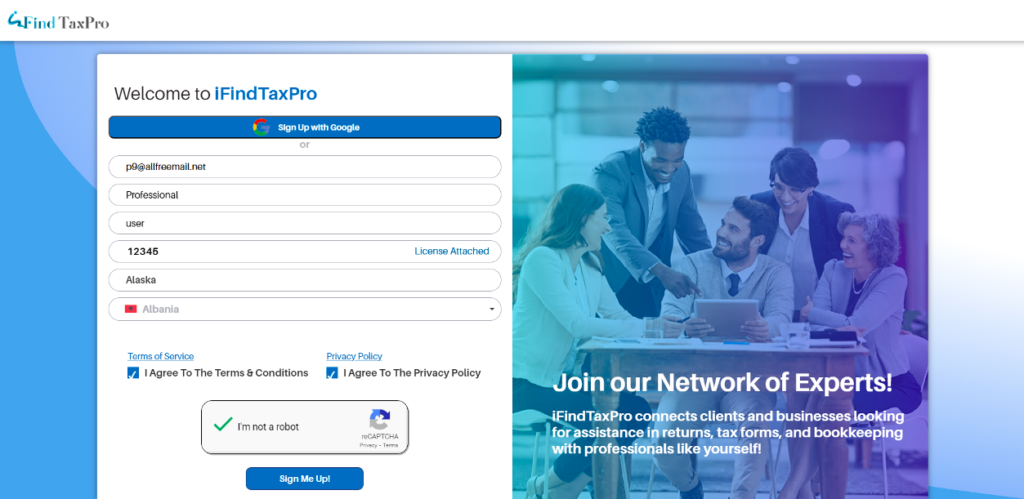 4. After clicking on the "Sign Me Up" button, a pop-up message will appear.
5. Professional will receive an email for successful registration and as well as for setting the first-time password.
6. Click on password reset link from email: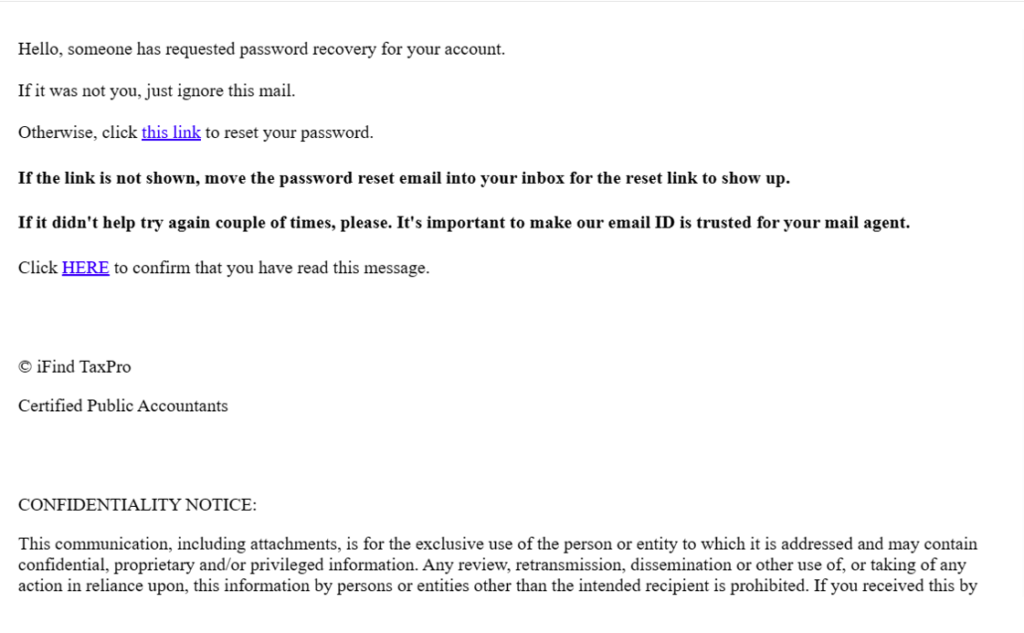 7. Enter a New Password and click on Update password button.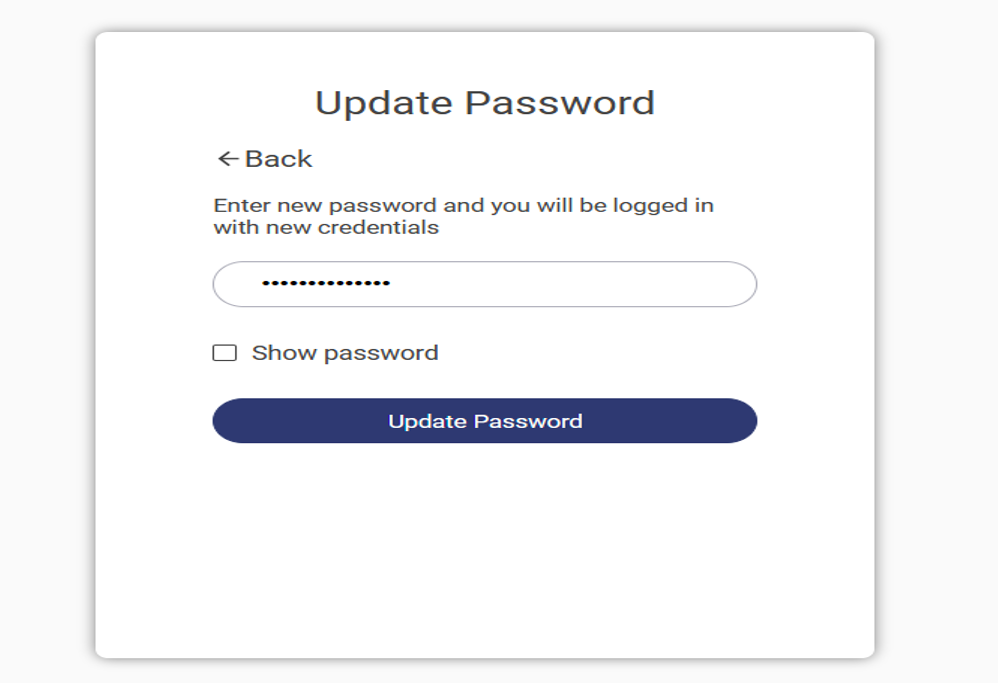 8. Once a password is set, the user will be directed to the Login page. Enter the login username and password. Provide the authentication code to log in. You will be redirected to the application page.
9. Fill up the Professional Information /Professional Profile and send it for approval.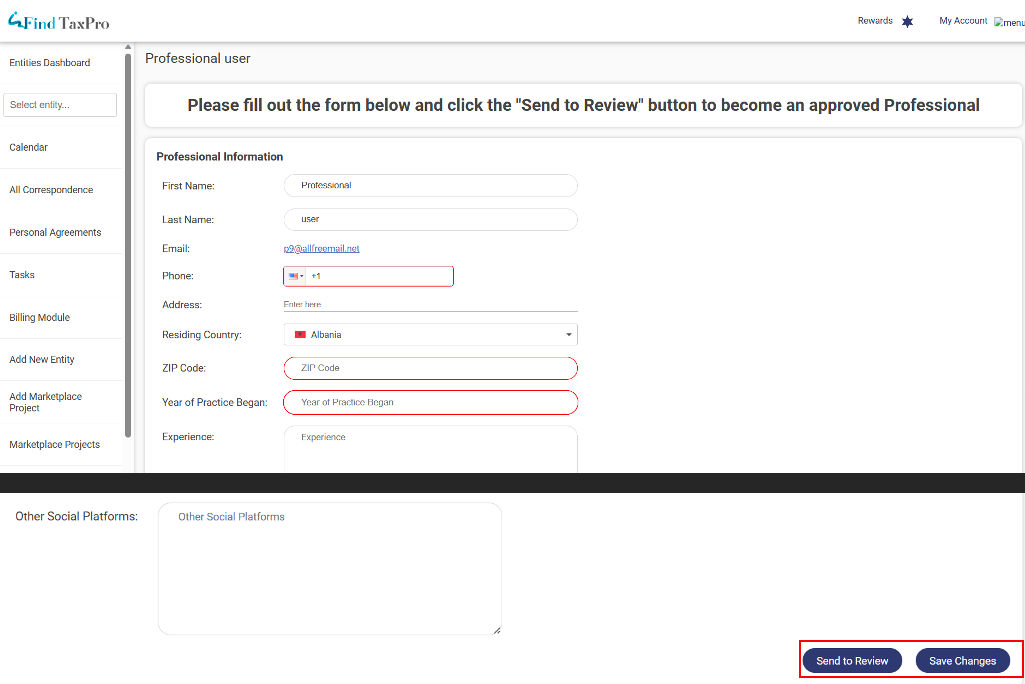 Professional Sign-Up Via Google :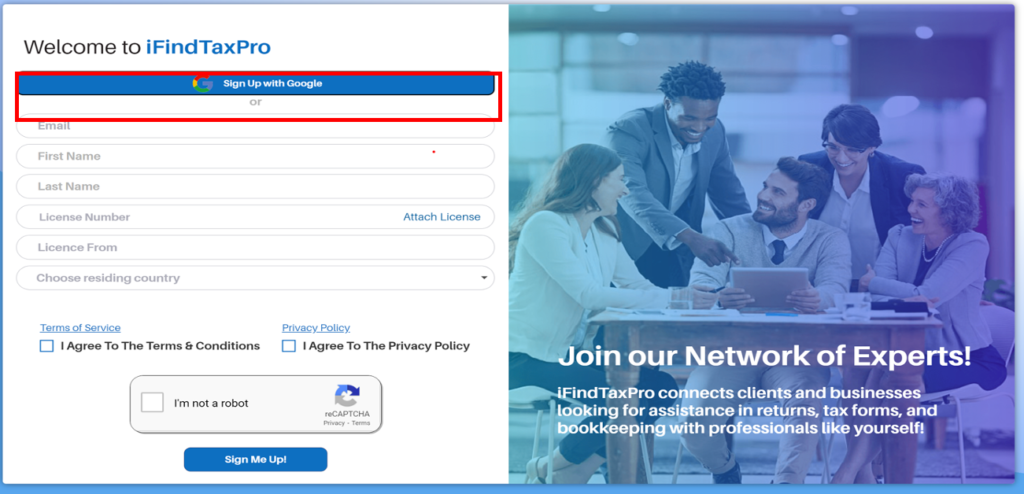 1. The page will proceed you to enter the Google account username & Password.
2. Professional Users receive an email notification saying they have been successfully registered and their confirmation code.
3. Enter the authentication which you have received in your Google account to proceed.
4. The system will ask you to check the terms and conditions and privacy policy, then click the submit button.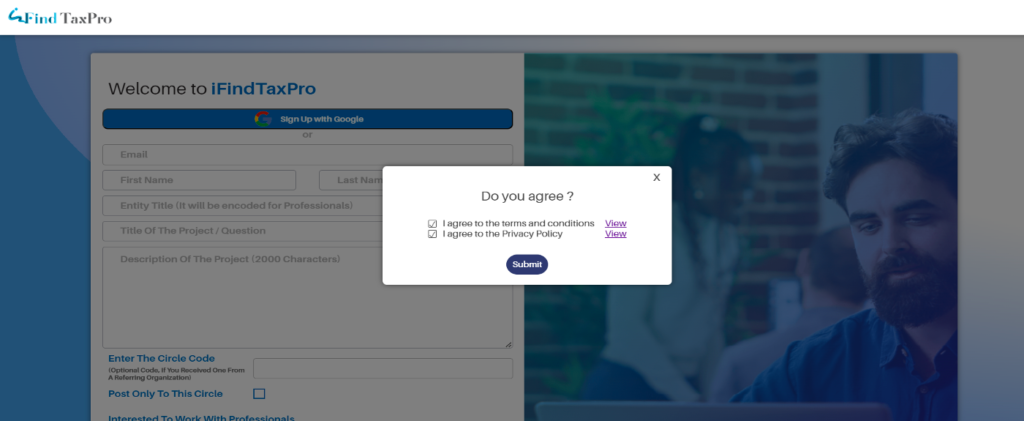 5. Fill up the Professional Profile /Information to get approved as Professional in our application.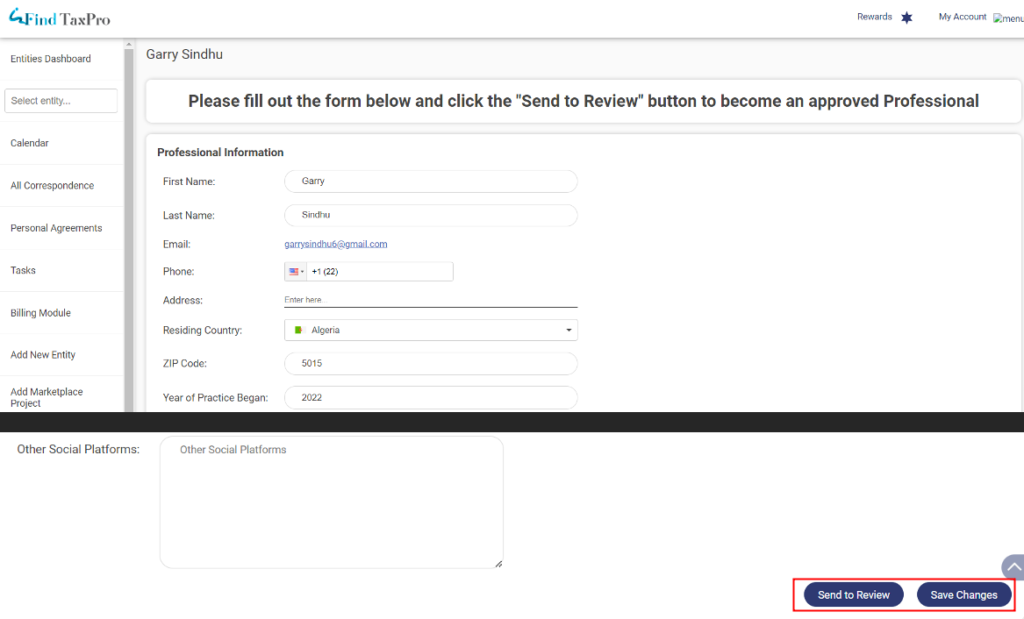 6. Super admin approves the Professional Profile and Professionals will receive an email for Professional Profile approval.

7. Professional users can see in their profile that their account has been approved.

After profile is approved, professional users can view the entities created by Clients and can proceed with sending an invitation for an interview and get hired by clients.